今日はキャタピラーさんは昭和記念公園にお散歩に行きました♪
最近はクラスみんなで一緒にお散歩に行く機会が少なかったので、
みんなとっても嬉しそうでした

芝生の上をコロコロと転げ回ってみたり、
木の枝でお料理をして「ケーキ焼けましたよー!クリームもありまーす」とパティシエになってみたり
つぼみを見つけて不思議そうに見ている子もいました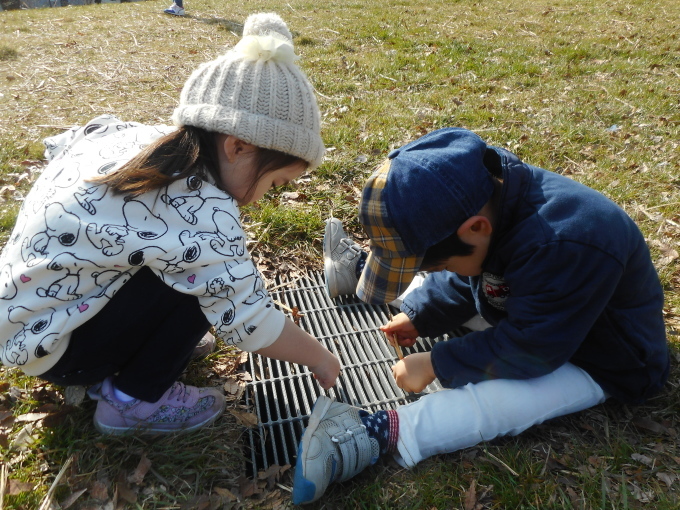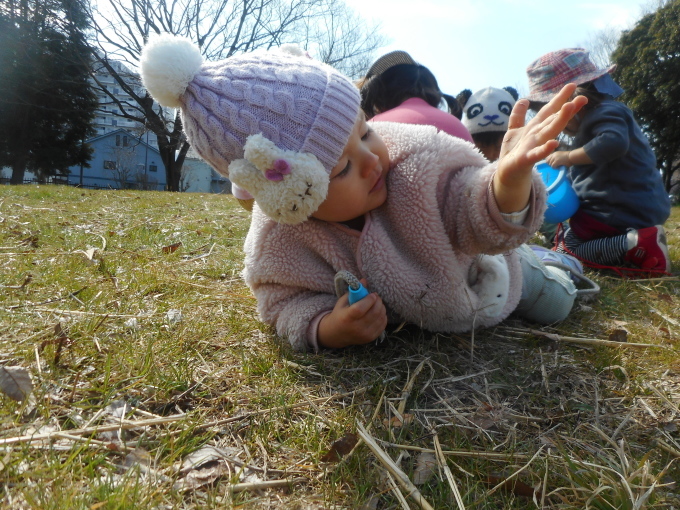 バタフライさんはお部屋でABC lessonでした!
今日は「ck」と「ng」をお勉強しました!
ckとngを使った単語はどんなものがあるかな~?とみんなで考えて
ホワイトボードに「Neck」などたくさん書いていきました

Sophie先生も来てくれて大盛り上がりのレッスンでした♡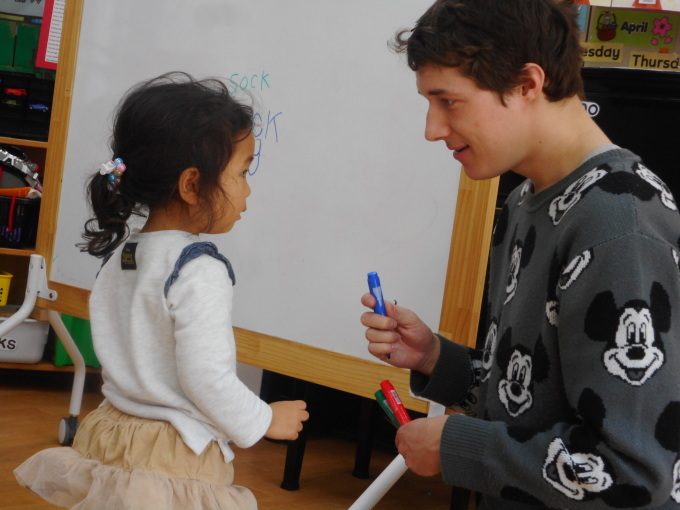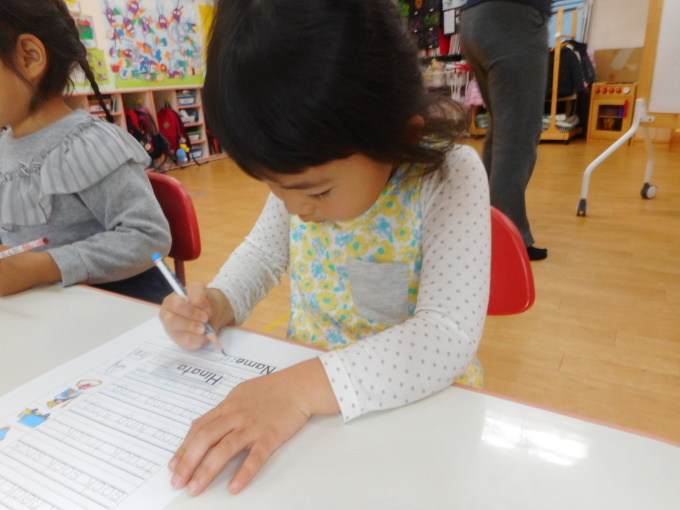 Yayoi
This afternoon Butterfly class had an English lesson. We continued our work on prepositions, which everyone thoroughly enjoys! We recapped the prepositions we have learnt,
in, on, under, in front of, behind, next to, between,
as a class before we split into two teams. The children decided they wanted to be Team Elsa and Team Wolf

One person from each team took a toy they liked and placed it somewhere around the classroom, with an instruction that it must be using a preposition that the teacher had said. So if I had said 'under', they could take any toy and place it under the table, a chair or a box. The children all had fun choosing their favourite toy and then their team mates would form a sentence about their toy, such as '
the pig is under the table
'.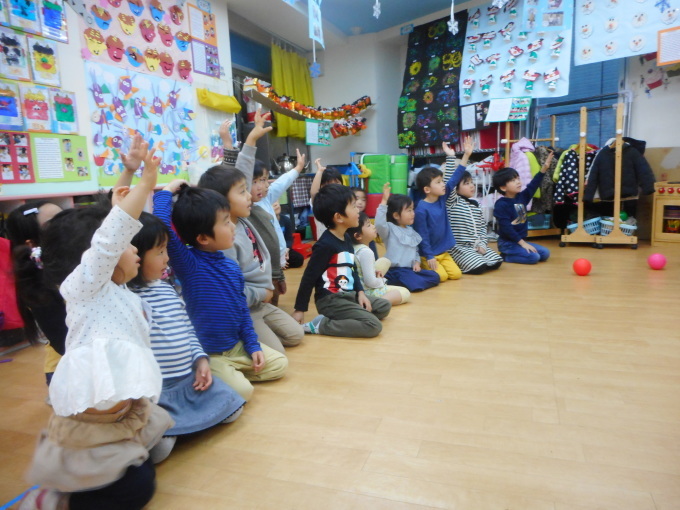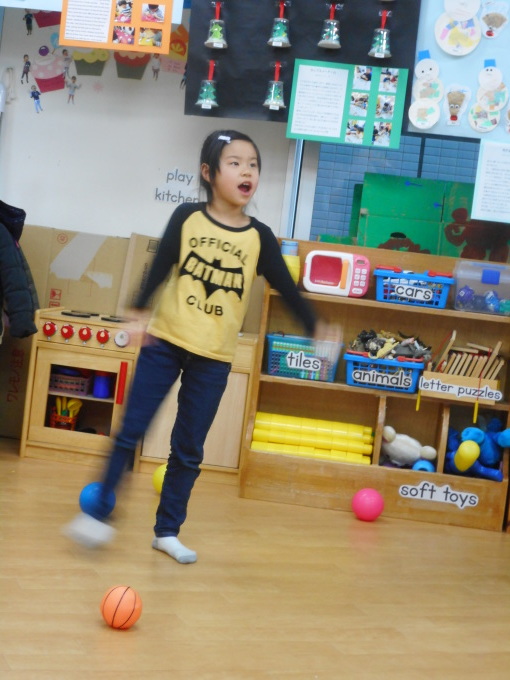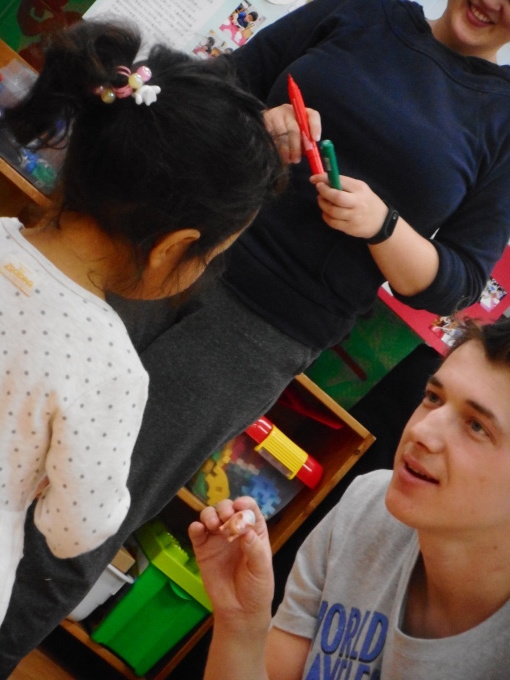 Caterpillar class had an Art lesson, whereby they made a craft in preparation for Doll's Festival

They all made a prince and a princess by using a stamp made of cotton buds. It created a beautiful pattern and just goes to show that creativity can flow from anything. All of the children have been enjoying singing a song ready for Doll's Festival and are looking forward to our upcoming event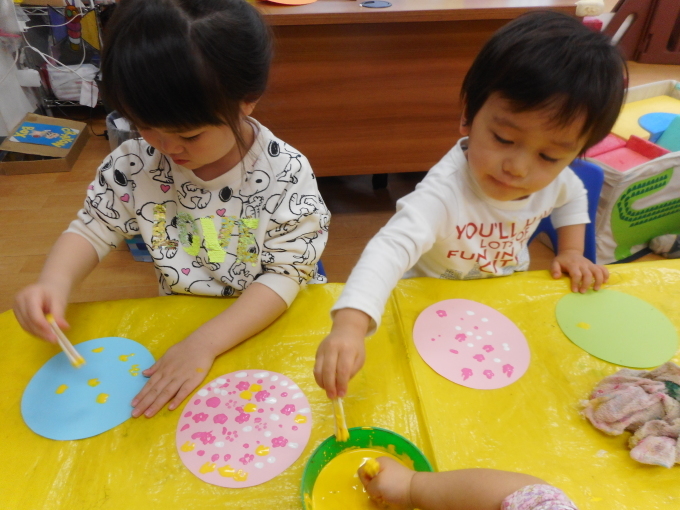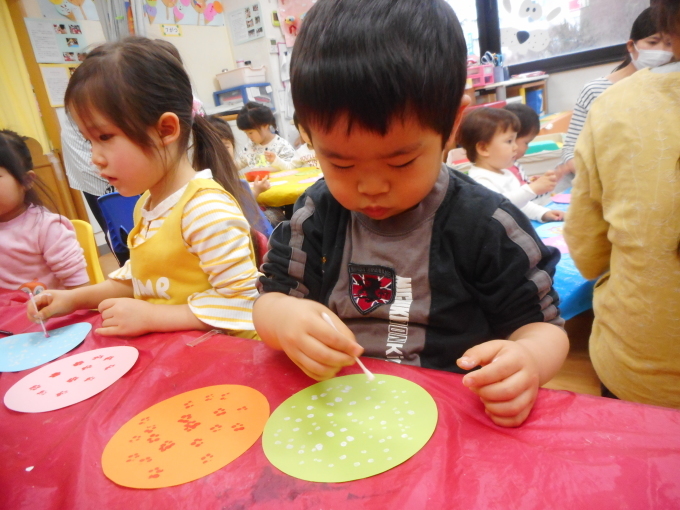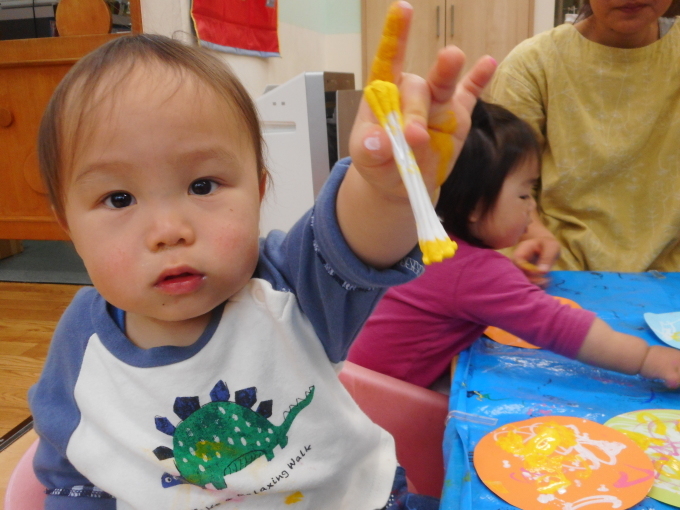 Sophie