This morning Caterpillar class went outside to play in the beautiful sunny weather. They went to the big park near the kindergarten to play with skipping ropes. Although most of them can't skip alone yet, they have fun jumping over the rope and pretending it's a wiggly snake

They then enjoyed some more free play time playing in the trees, the grass and with their friends, after the 0-1 year olds got tired the 2 year olds had some extra time at the small park closer to the kindergarten, before joining the others for lunch.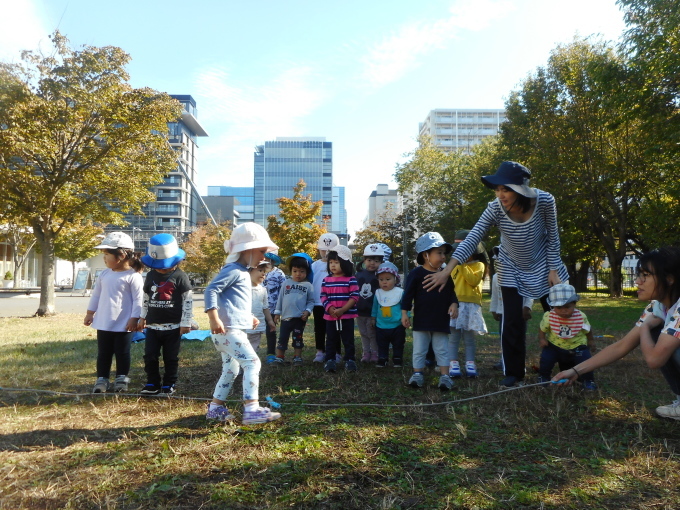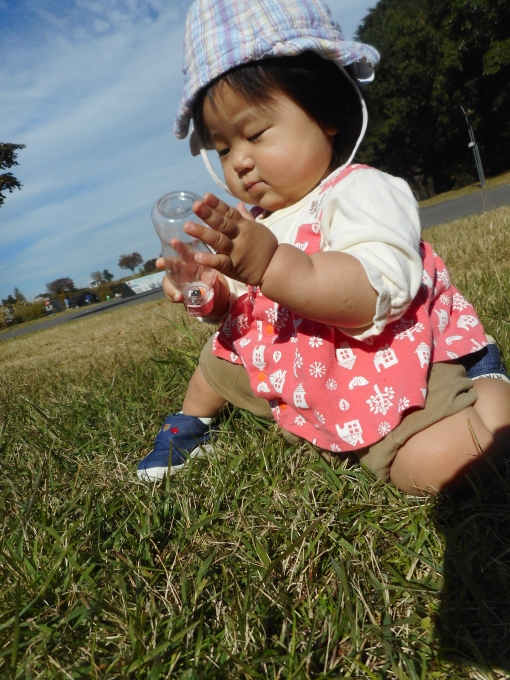 Meanwhile Butterfly class had a very interesting morning as they visited the fire station! We met some of the firefighters and had a tour of the facility. After looking at their kitchen and where they sleep (we learned that they can wake up, get dressed and get all of their equipment in under 30 seconds!) we were shown the fire engines. The firefighters were keen to answer any and all questions whilst they showed us what was behind every door of the vehicle, most had various types of hoses whilst others had water outlets and other equipment. One of the firefighters then showed us how quickly he can put on all of the gear whilst the class counted, he managed to get everything on in less than 40 seconds! It was really nice to see all of the children being so curious and inquisitive whilst around professionals who could answer any questions they had.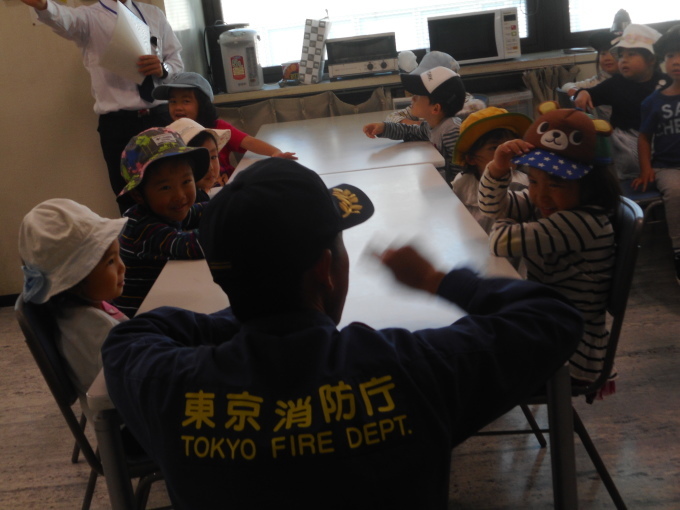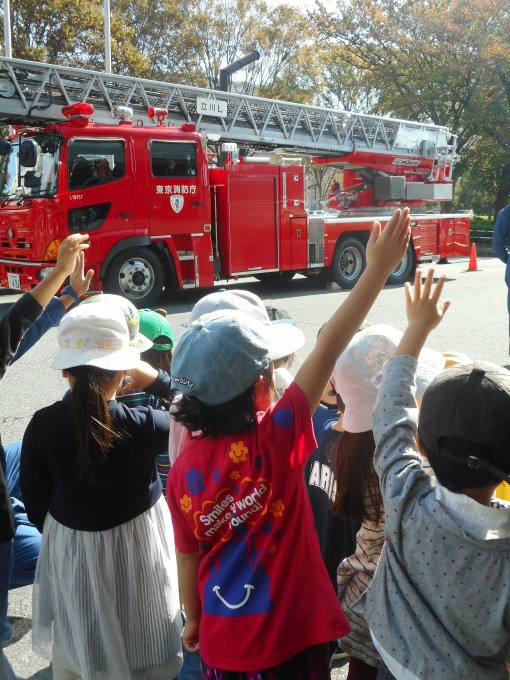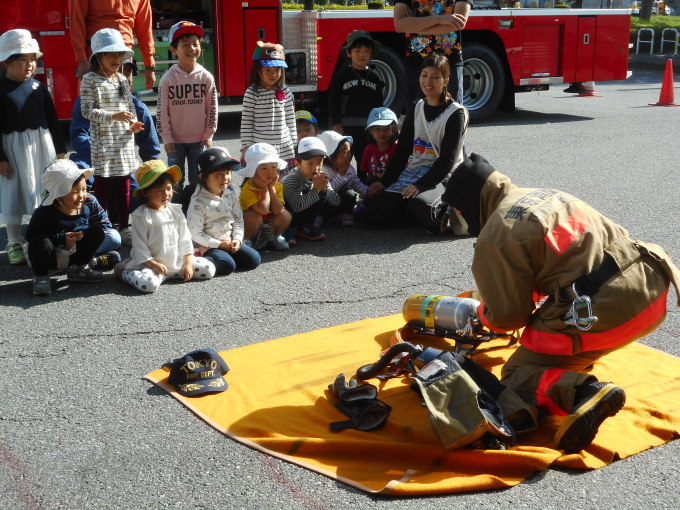 Jordan

午後はキャタピラーさんはFree Timeでした

最初に、あんパン、食パン、クロワッサンなどパンがたくさん出てくる新しい手遊びを楽しみました。
途中パクパク食べる動作があるのですが、みんな大喜び!
おやつの後でしたが0歳児さんも美味しそうに食べる真似をしていました

その後はお部屋で大好きなおもちゃを使って遊びました。
バタフライさんはEnglish Lessonでした。
今日はst、swなどの発音の違いを知りました。
また、st、swが始めにくる単語を読んで、その意味を考えてみました!
ちょっと難しい内容でしたが、Jordan先生やクラスのみんなと
ゲーム形式で楽しみながら学んでいました♪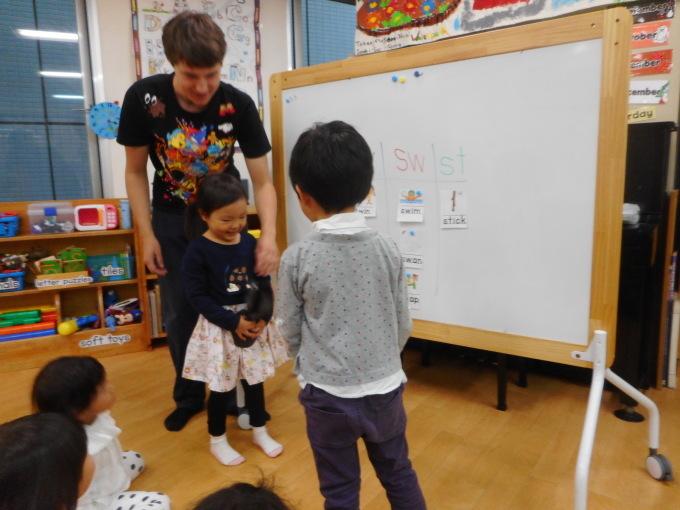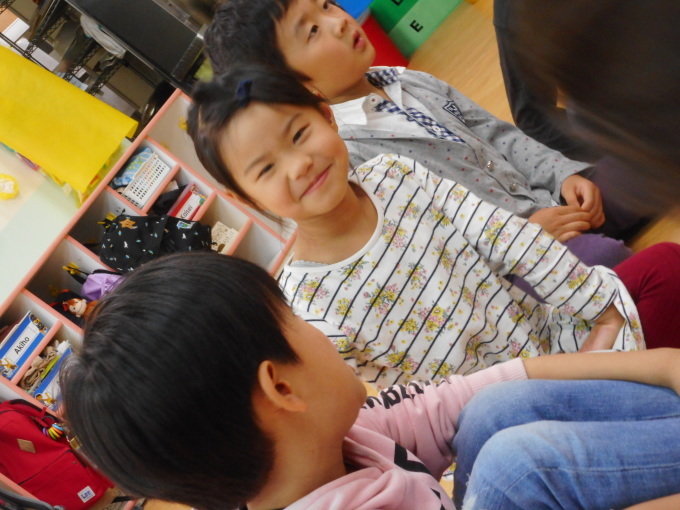 Yayoi