A Fun-Filled Day of Frollicking
2020年 01月 14日
This morning we decided to prepare the oldest members of Caterpillar class, those aged 2 and over, for when they'll move up into Butterfly class this coming April. To do so we invited them to join Butterfly class for the morning circle-time, as well as their outdoor PE lesson. The Caterpillar children settled in well during circle-time, asking and answering questions in English. Afterwards once we'd walked to the large park nearby, we all did stretches together, before doing a lap of the entire field. Many of the younger children were reluctant at first, but eventually they warmed up to it and were running as fast as they could. Everyone proudly celebrated afterwards by with some free play time with their friends.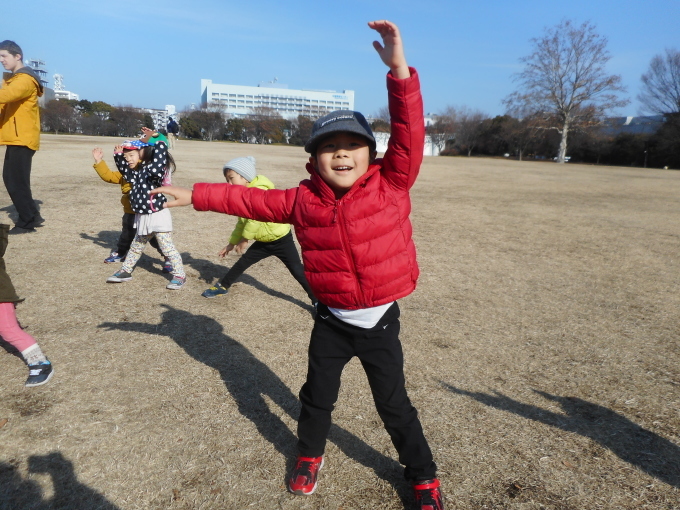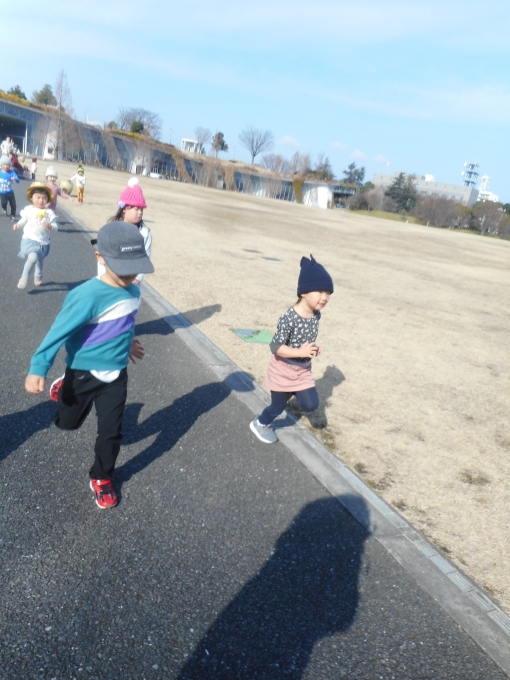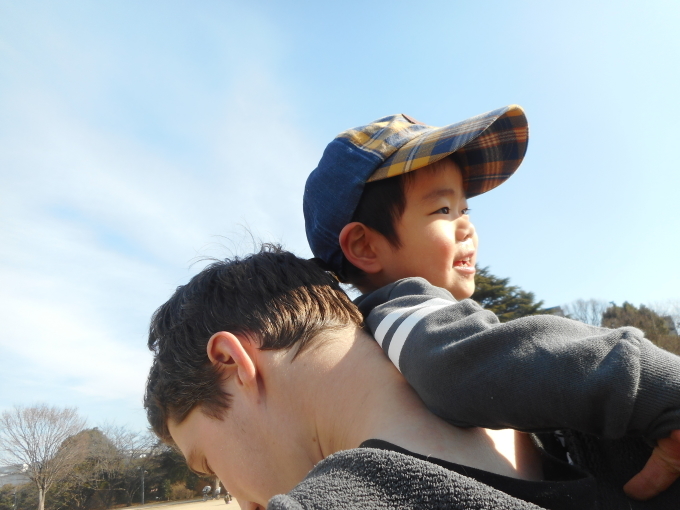 Meanwhile the younger members of Caterpillar class also had some time to play at the park with balls and skipping ropes. The weather today was so perfect for playing outside, so everybody had a great time!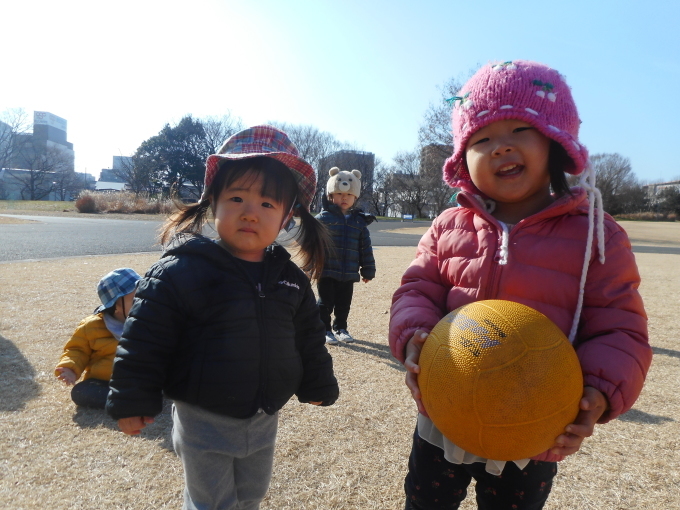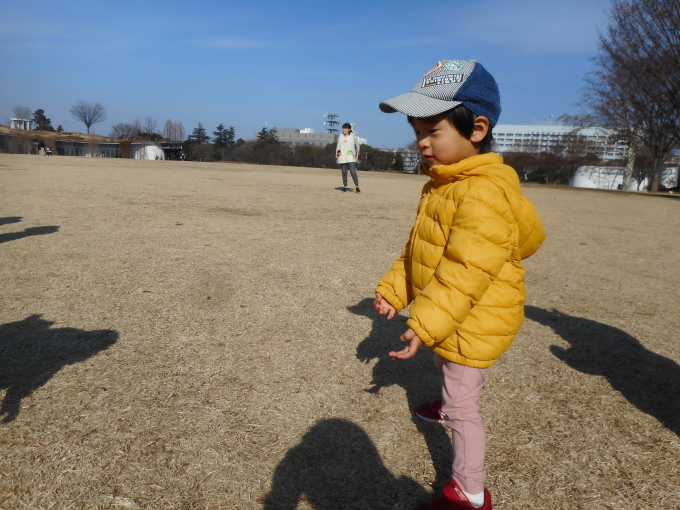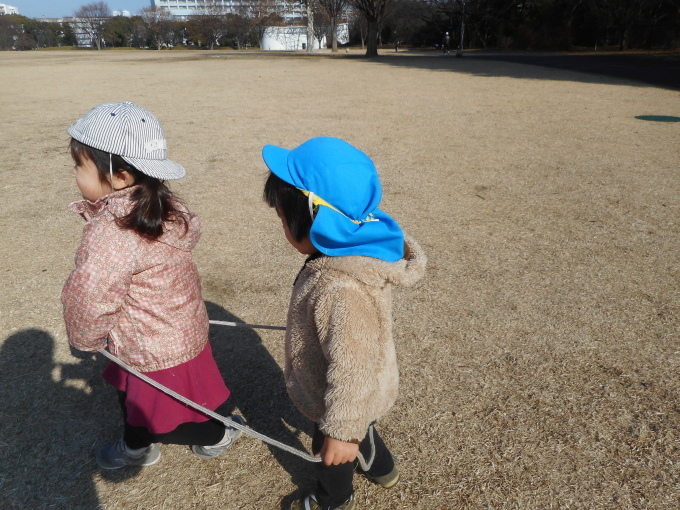 This afternoon Caterpillar class had their Rhythmic lesson with the specialist music teacher. They played, sang and danced along to some of their favourite songs as they were played on the piano. The children were very excited to dance with the light fabric, as the way it moves and floats in the air is endlessly interesting, especially when paired with the already thoroughly enjoyable act of dancing.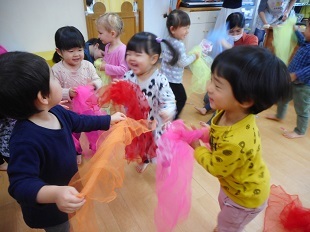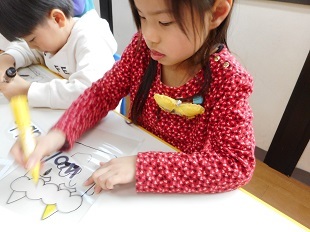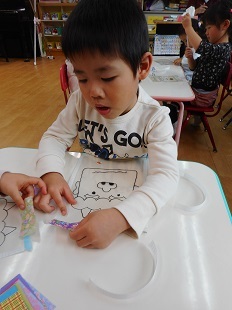 Jordan