今日は待ちに待ったハロウィーンイベントでした

警察官、ピーターパン、プリンセス、恐竜、マジマジョピュアーズ、ポケモン、ジャックオランタン、などなど…とってもかわいい衣装を着てきてくれました。
素敵な衣装を身にまとい、立川駅周辺をパレード♪
道行く人から「かわいい~❤」との声もたくさんかけて頂きました!
「Trick or treat!」とお菓子をたくさんGetした後は、
お部屋の中で4つのアクティビティを楽しみました。
普段と違う様子の部屋で、大好きなお母さんお父さんと一緒なので、
緊張している子や普段以上に元気な子がいっぱい☆
その後も少しドキッとするペープサートショーを見たり、
大好きなハロウィンダンスをしたり、とっても楽しんでくれました。
お忙しい中お越し下さった保護者の皆様、
衣装やお弁当の準備にご協力くださった保護者の皆様、
ありがとうございました!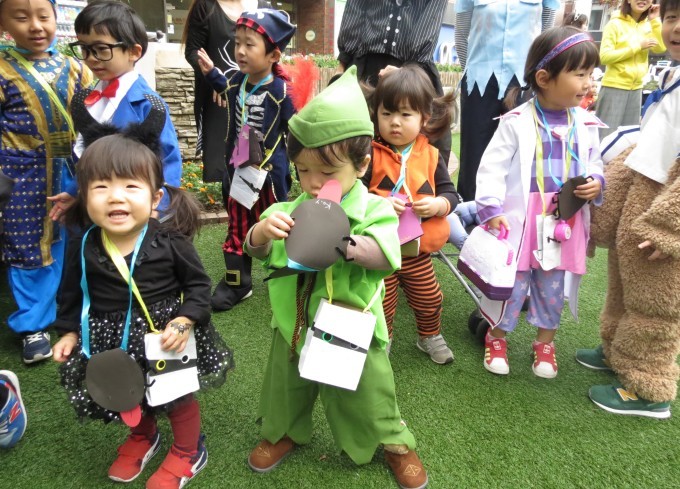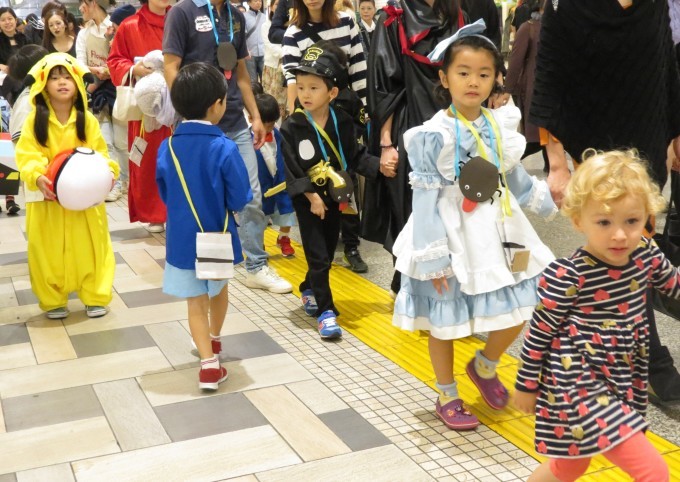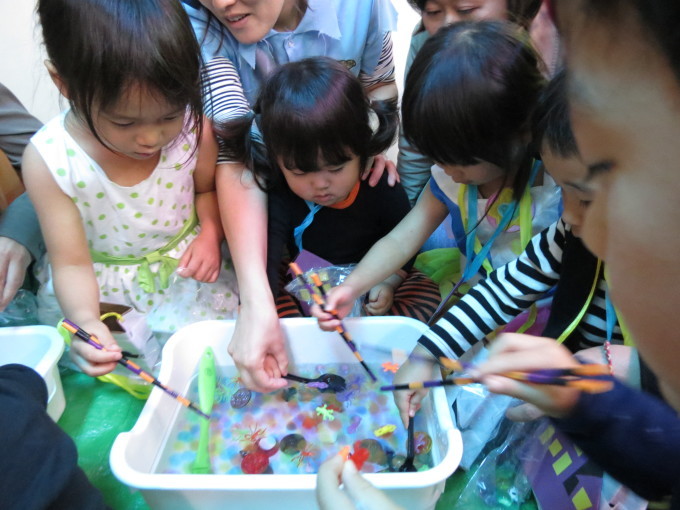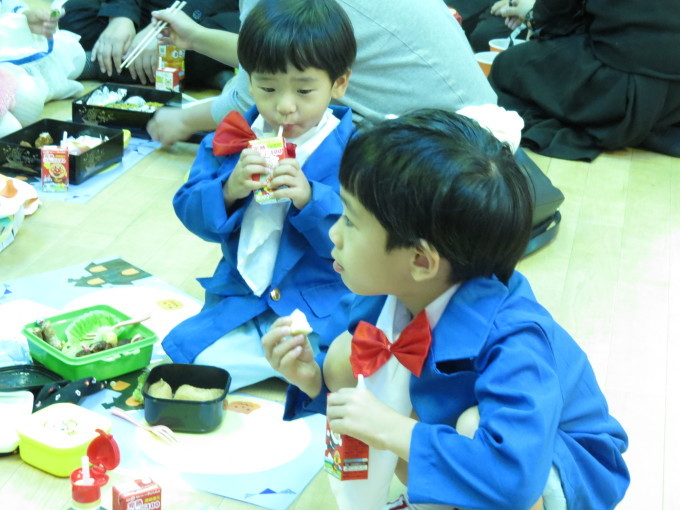 Yayoi
Happy Halloween! Today we celebrated Halloween at Suku Suku World, the children all dressed up, some as spooky Halloween creatures, and others as their favourite characters. After greeting each other in the morning we had a parade around the city, singing songs and enjoying each other's costumes as we made our way to 2 trick or treat stops, where the children could say 'Trick or Treat!' and get some yummy treats!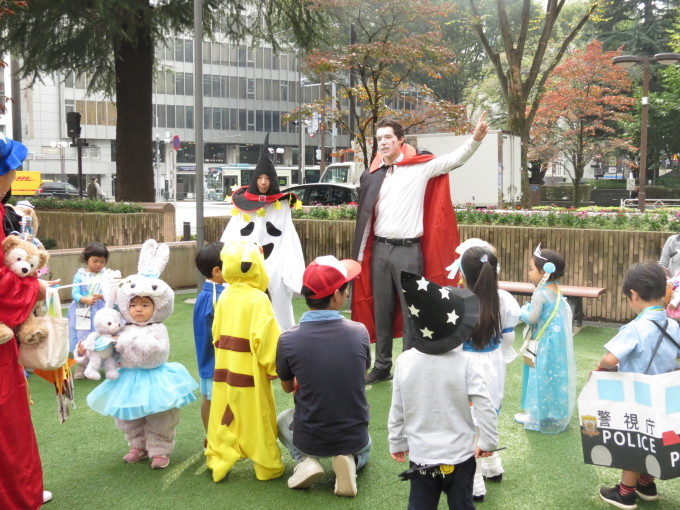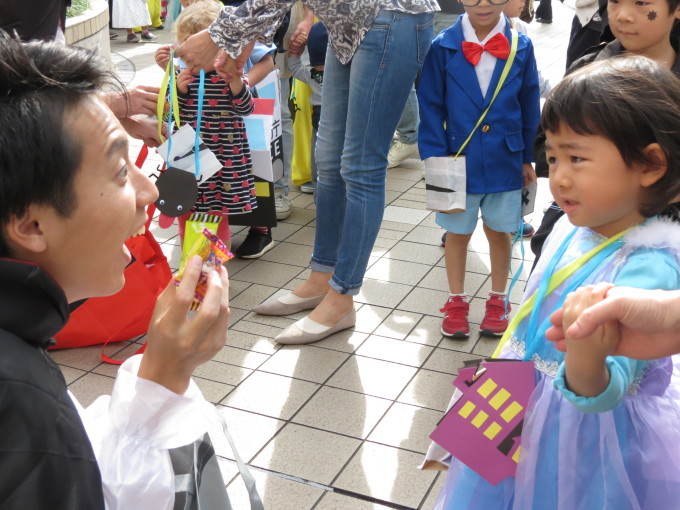 After we arrived back at Suku Suku World, we played some fun games! We had Bobbing for Apples where children have to grab apples from a pool of water using only their mouths, Mummy Maker, where teams race to wrap someone up in toilet roll, Creature Catcher where children use ladels and chopsticks to grab little creatures to take home, and Pumpkin Masks, a craft area for the children to design and create Jack O'Lantern masks.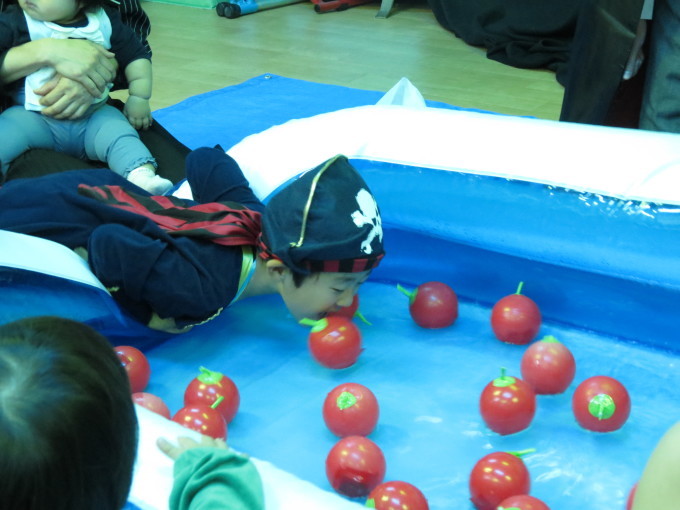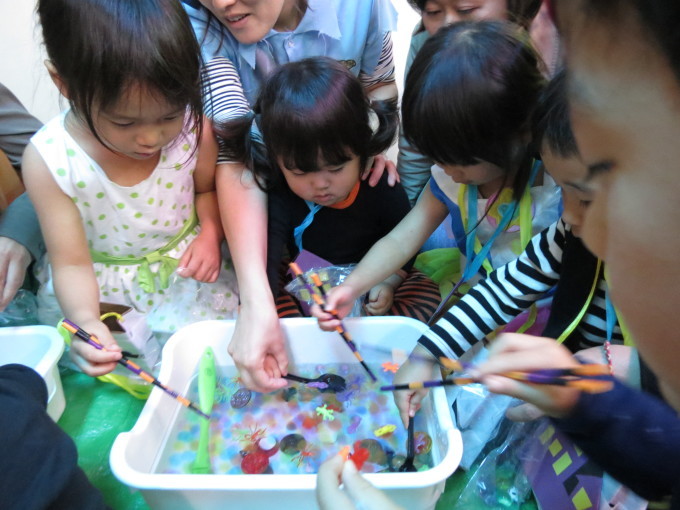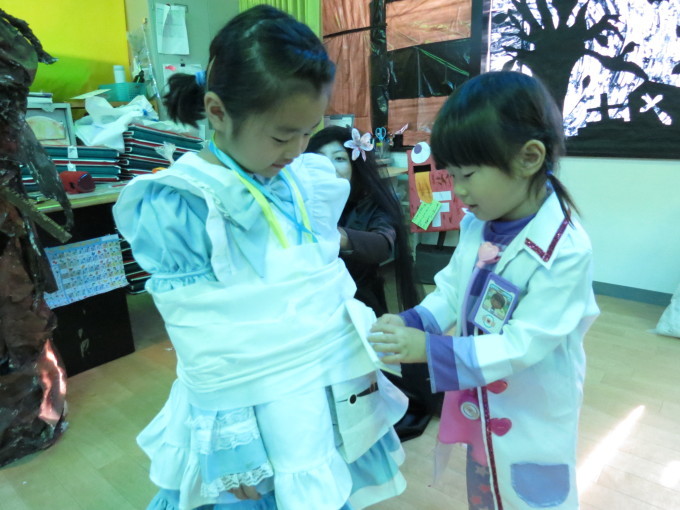 After the activities were over, we all joined together for a Halloween Paper Puppet Show, which ended with a spooky surprise with the room filling up with skeletons! Luckily, it turned out that they were just the teachers wearing masks. After that we danced to 'Halloween Stomp', a Halloween favourite of the children's. We then enjoyed having lunch together before our final activities. One had the children come to 2 doors, behind one was some yummy candy, but behind the other was a spooky ghost ready to say 'Boo!' The children had to bravely choose a door to see which one they'd get, but don't worry. Even the children who got spooked still got to try the other door to get some candy. After that the children had to pluck up the courage to stick their hands in 3 pumpkin boxes to find 2 more snacks and a fun toy to take home!